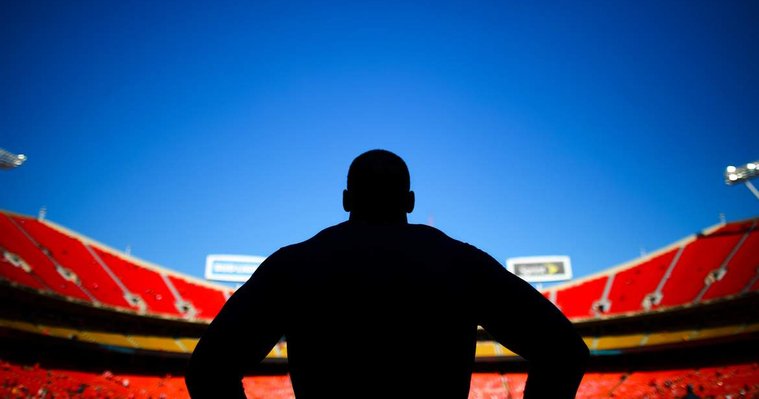 Frequently Asked Questions

I get a fair number of messages from newer photographers asking for career path advise. I wanted to collect and share a few nuggets of knowledge for anyone that may find them useful.

If you take nothing else away from this page, it should be this one piece of advise that, in my opinion, will help you more than anything else:

Shoot as much as as you possibly can. Nothing can replace the experience of actually doing the work yourself. Shoot shoot shoot and shoot some more.

"How do I get a photography job or internship with the Houston Texans?"

The Texans offer a year-long photography internship each season. The best fit for the position is a photographer who is currently in, or recently graduated from, college. A great attitude, willingness to learn and a solid portfolio are essential for good internship candidates.

This is the website portfolio of our 2019 intern, Cassie Stricker. It's a great example of what I like to see from applicants.

I am always building my freelance photography bullpen. The best way to be considered for freelance photography work is to send me your resume and portfolio.

"How do I get to where you are in your career?"

Lots of hard work and a little luck.
There's no one single right path to pursuing a photography career.

It's all about building your resume and portfolio. These are the two main tools you can leverage to show hiring managers that you can do the job.
Energetically engage with your craft and pursue your artistic vision with persistent passion. No level of "hard work" is ever enough. You can always do more. This is the ONLY approach. Lots of people want to be photographers.
You have to b willing to work insane hours. During the season it's pretty common for me to only have one day off a month or so.

"What resources do you know about that can help me?"

"What should my portfolio / website look like?"
Don't overthink this. Look to the leaders and follow their example. As you progress, you'll start to find your own voice and feel more confident in your creative decisions regarding how to present your work.
START HERE and see what speaks to you. Really think about and consider what you like and why you like it.